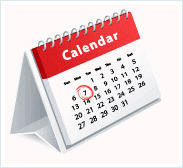 Welcome to your Volunteer Income Tax Assistance Appointment Scheduler. Journey House is currently accepting appointments for Volunteer Income Tax Assistance using this online scheduler.
List of Documents to bring for your appointment
Within minutes of making your appointment, you should receive a confirmation email with a calendar appointment attached to the email. In addition, you will also receive a phone reminder the day before your appointment.
Appointments can be changed or canceled at any time on this website.